Holy Guruji Mahasamadhi Satsang celebrations in India
On 14 November 2018, many distinguished guests, swamis and bhaktas (devotees) from India and abroad, gathered at Sri Alakhpuriji Siddha Peeth Parampara Ashram in Bari Khatu (Nagaur District, Rajasthan, near Khachras village) to celebrate the auspicious day of the 15th Mahasamadhi anniversary of His Holiness Hindu Dharamsamrat Paramhans Sri Swami Madhavanand Puriji.
I was happy to have the opportunity of being part of the celebrations. Among the many respected guests in Bhari Khatu was Mahamandaleshwar Pujyapad Swami Chidambaranand Saraswatiji from Mumbai as well as thousands of people from near and far, coming to pay their respects and celebrate the great saint, Holy Guruji.
Vishwaguru Mahamandaleshwar Paramhans Sri Swami Maheshwaranandaji, Holy Guruji's disciple and successor of Sri Alakhpuriji Siddha Peeth, organized the event with great love and deep devotion to his Master. After opening pujas, satsang and Guru Arati, like a river of devotion the bhajans continued to flow all night until dawn.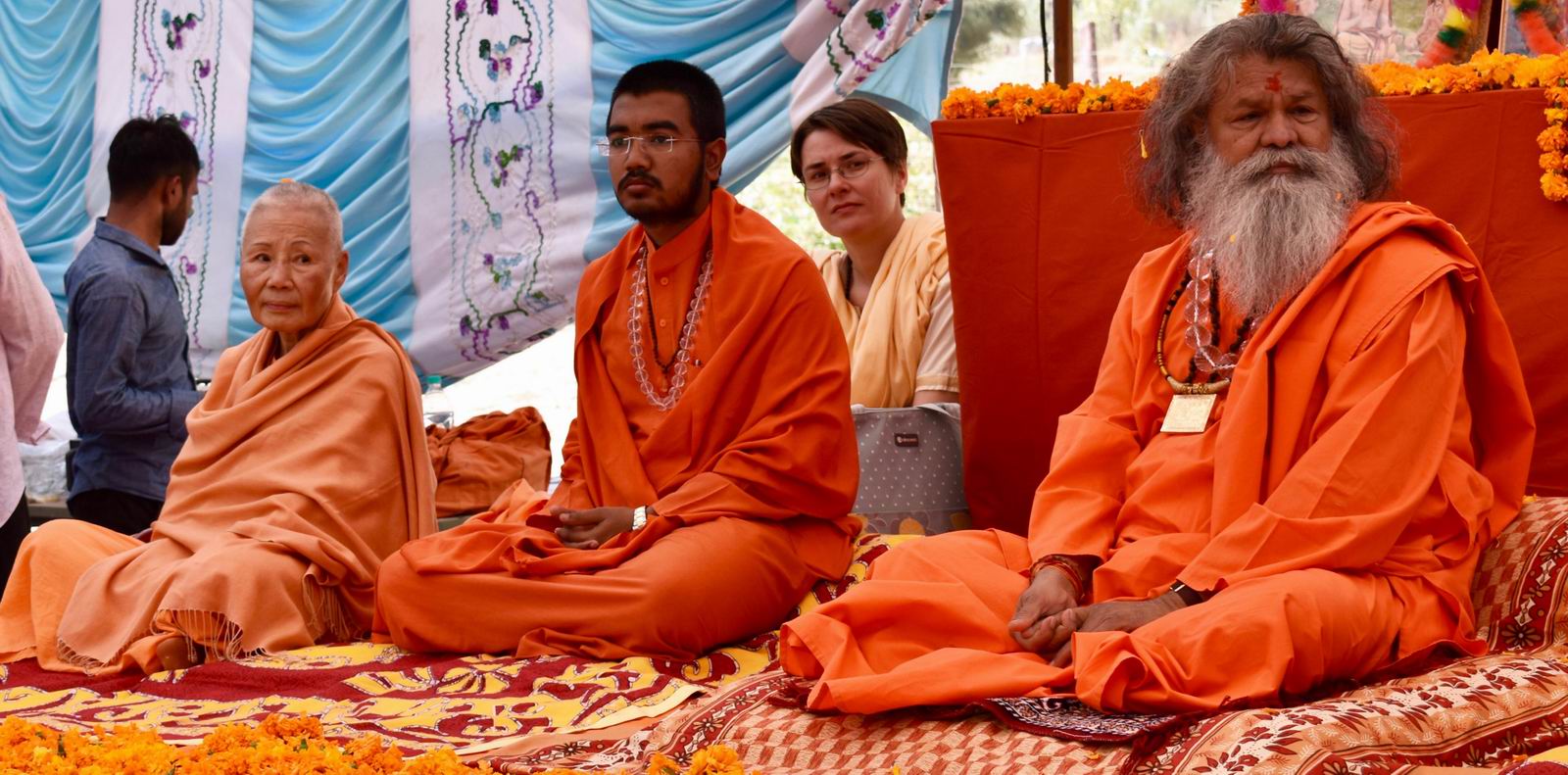 Also on this holy occasion, the Kalash was ceremonially inaugurated and set on top of the roof of Sri Madheshwar Mahadev Shiva Mandir.