A great day with Visitors in OM Ashram
Today we had highly respected visitors in OM Ashram. In the morning, three of our Mahamandaleshwars of our Akhada came to visit Vishwaguruji and see the OM Ashram: Mm Swami Shri Atmanand Puri Ji Maharaj, Mm Swami Shri Anand Chaitnya Ji Maharaj, and Mm Swami Shri Shivpremanand Ji Maharaj.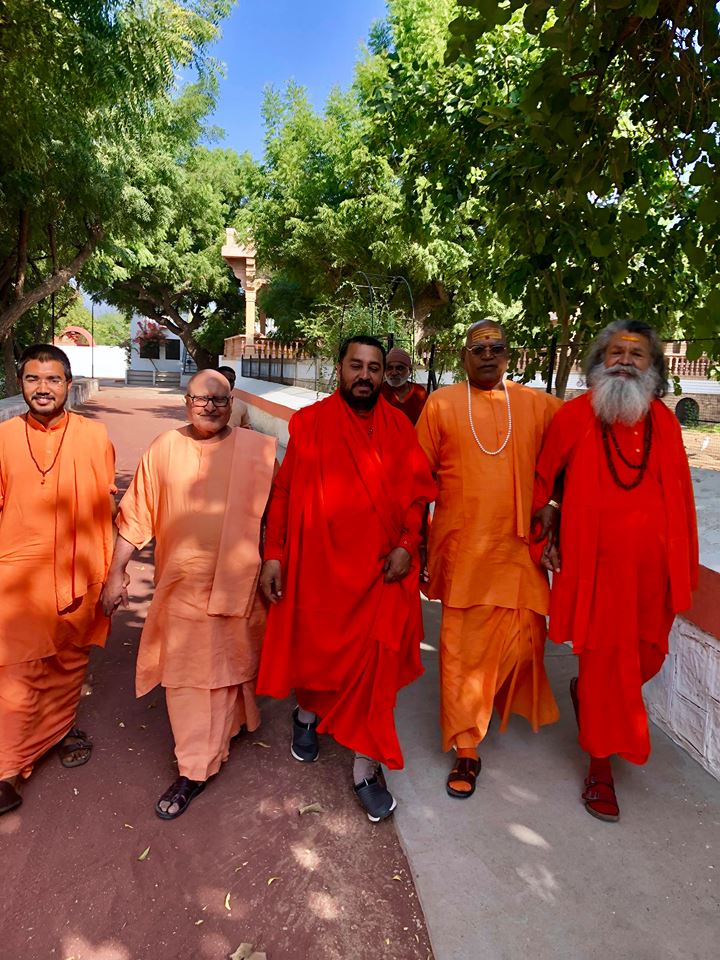 In the evening, we had the privilege to welcome H.H. Shri Swami Satyamitranand Giri Ji Maharaj who came to visit Vishwaguriji and see the beautiful OM Ashram for the first time.