Swami Avatar Puri
Disciple of H.H Vishwaguru Mahamandaleshwar Paramhans Swami Maheshwaranand Puri Ji
---
Some words about me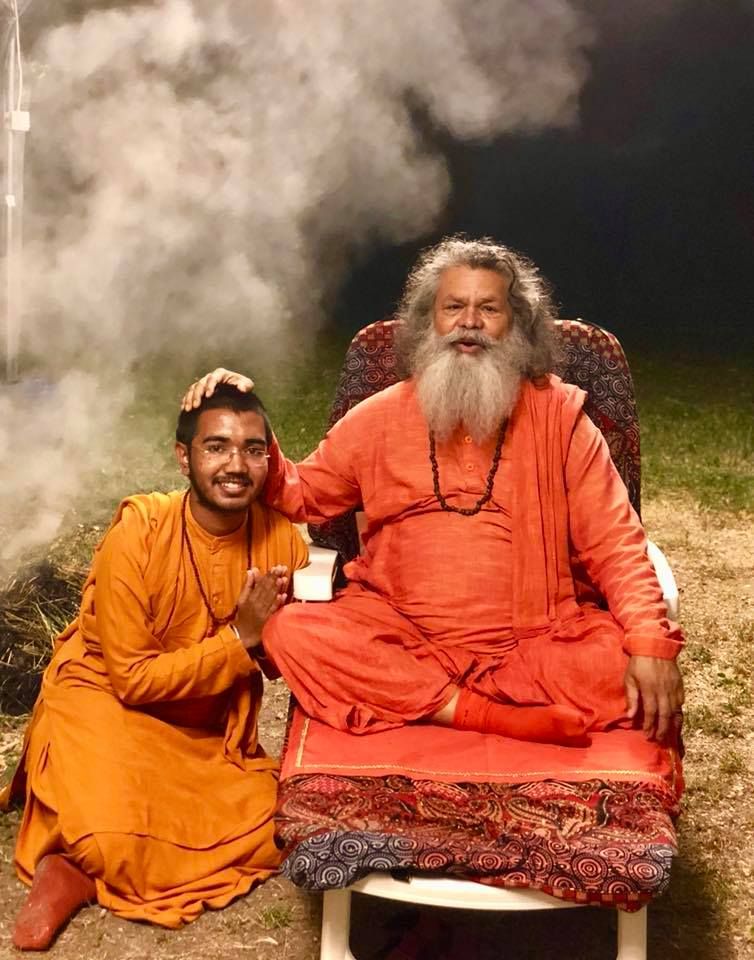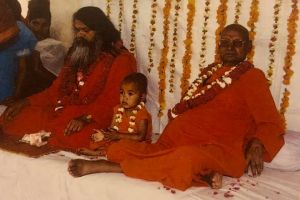 Youth
My Gurudev Vishwaguru Mahamandaleshwar Paramhans Swami Sri Maheshwaranand Puri Ji adopted me at a very young age.

I had the honor to get blessed by H.H. Paramhans Swami Madhwananda ji who passed away in 2003 who was the guru of Vishwaguru Mahamandaleshwar Paramhans Swami Sri Maheshwaranand Puri Ji.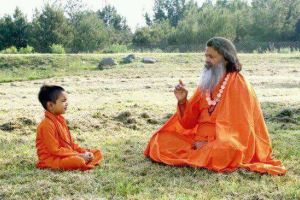 Studies
I started studying at Shree Vishwa Deep Gurukul Prathmik Vidyalaya, Yoga in Daily Life's primary school in Rajasthan, India after that I went to Sarala Birla Academy, Bangalore for high school and now I am studying Sanskrit and Indian philosophy with H.H. Nirvan Pithadhishar Aachrya Mahamandaleshwar Swami Sri Vishokanand Bharti Ji who is the Aachrya of Mahanirvani Akhara. The head office is in Haridwar, and he is the head all the Monks in India.
Paramhans Swami Maheshwarananda accepted me as his disciple at a very early age and initiated me as a sanyasi in 2013, as the youngest Sanyasi (monk) of Swami Maheshwaranand ji and the Sri Alakh Puri Ji Sidhpith Parampara.
Recognitions and awards
I was awarded the Gold Award by the IAYP (International Award for Young People), at the India International Centre, New Delhi, on 20 July 2017.
I met the chief minister of UP
Guru lineage
---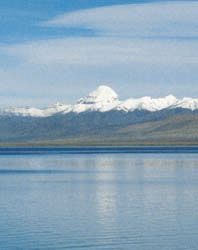 Sri Alakh Puriji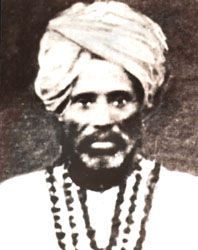 Sri Devpuriji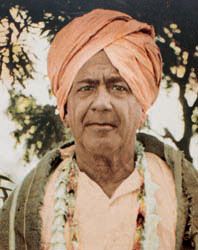 Sri Mahaprabhuji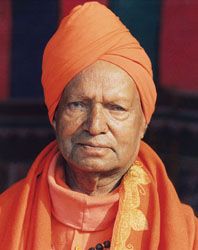 Holy Guruji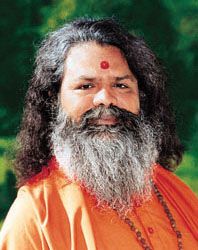 Vishwaguruji
The guru lineage begins with Sri Alakh Puriji. He was the Guru of Sri Devpuriji. Sri Devpuriji was believed to be an incarnation of Shiva, by his disciples. He lived sometime in the 19-20th century in ashram in a village Kailash in Rajasthan, India.
His spiritual successor was named Sri Mahaprabhuji. Sri Mahaprabhuji was born in 1828 and passed away in 1963 and was therefore believed to be 135 years old at that time. As Sri Devpuriji, he also announced his departure and died in meditation posture after singing OM in the presence of his disciples. Sri Mahaprabhuji was believed to be an incarnation of Vishnu by his disciples and was thought to possess all 24 siddhis. He spent a lot of his life in an ashram built close to Bari Kathu in Rajasthan.
Sri Mahaprabhuji received the title of Paramhansa from Sri Shankaracharya of Shringhari Matha in Pushkar in the presence of Sri Shankaracharya of Puri.
Paramhans Swami Madhavananda spent on the side of Mahaprabhuji more than 20 years and with his permission wrote a book titled "Lila Amrit" about the lives of Sri Mahaprabhuji and Sri Devpuriji describing the many miracles they performed.
Swami Madhavananda named Paramhans Swami Maheshwarananda as his spiritual successor and passed away in 2003. Swami Maheshwarananda build the beautiful ashram named as Om Ashram and Created "Yoga in Daily Life, the System".
Yoga in Daily Life
---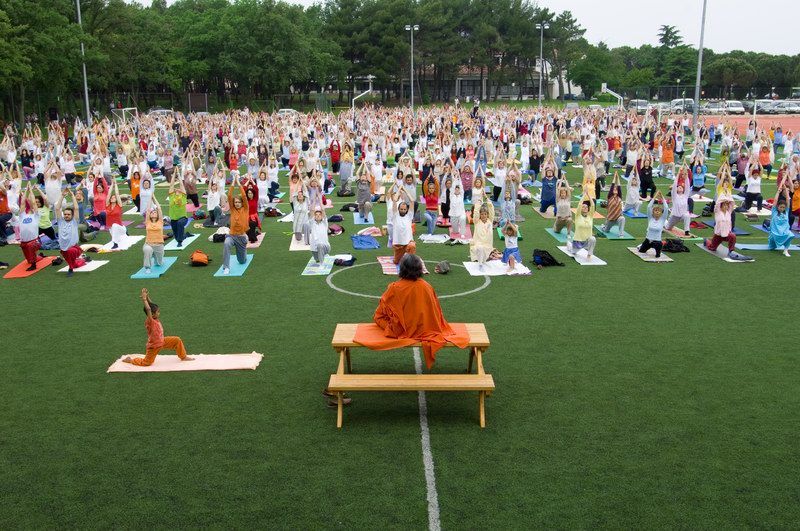 "Yoga in Daily Life, the System" is a holistic and comprehensive system concerning body, mind, consciousness, and soul. The system can't be described only as a religion or only as an exercise. Yogic exercises are so-called psychosomatic movements which can be adapted to any individual. The exercises have very old origin coming from ancient yogic scriptures. The system was developed with doctors, therapists, and psychologists and is designed as a complete system in the yoga tradition, including all the main yoga paths:
the path of the selfless way of acting (Karma Yoga)
the path of discipline and meditation (Raja Yoga)
the path of devotion (Bhakti Yoga)
the path of realisation and knowledge (Jnana Yoga)
purification techniques (Hatha Yoga)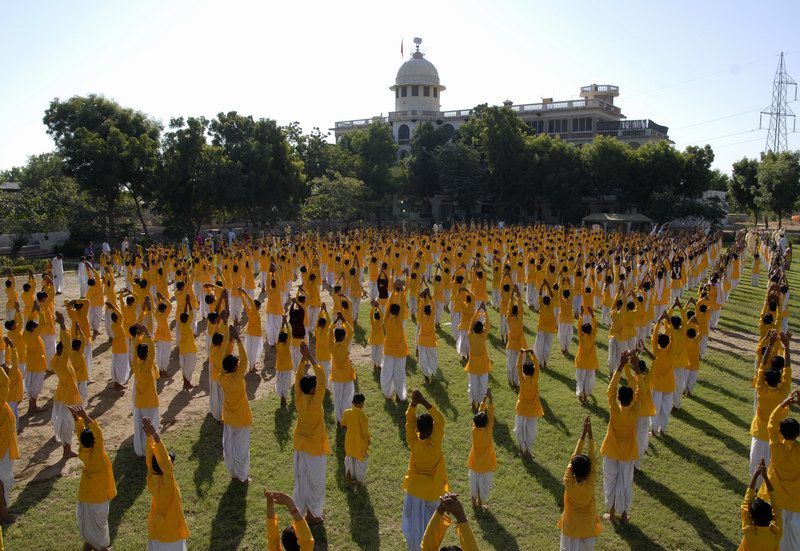 The system was developed and organised into 8 levels by Swami Maheshwarananda. The goal of "Yoga in Daily Life, the System" is to create a program in which people can learn human responsibility towards the world and environment in which we are living; foster our compassion for all living beings; develop dormant hidden forces, and learn how to use them for the benefit of the world. The system can be lived and practised independently of age, social status, nationality, and denomination. The system is an acknowledged diplomatic course in overseas (European) universities and is taught in schools and hospitals for physical rehabilitation.
Swamiji's books are published in 11 languages and thousands of non-profit centers of Yoga in Daily life are present in all five continents.


I support these
Humanitarian projects
Initiated by Vishwaguruji
---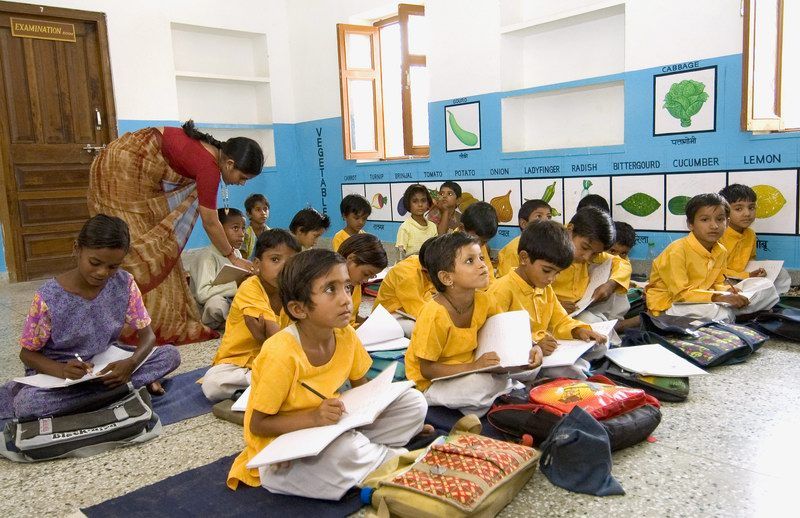 Shree Vishwa Deep Gurukul Vidyalaya
In 2002 the Shree Vishwa Deep Gurukul Prathmik Vidyalaya, Yoga in Daily Life's primary school in Rajasthan, India, was founded. You can learn more about the project on Omashram.com.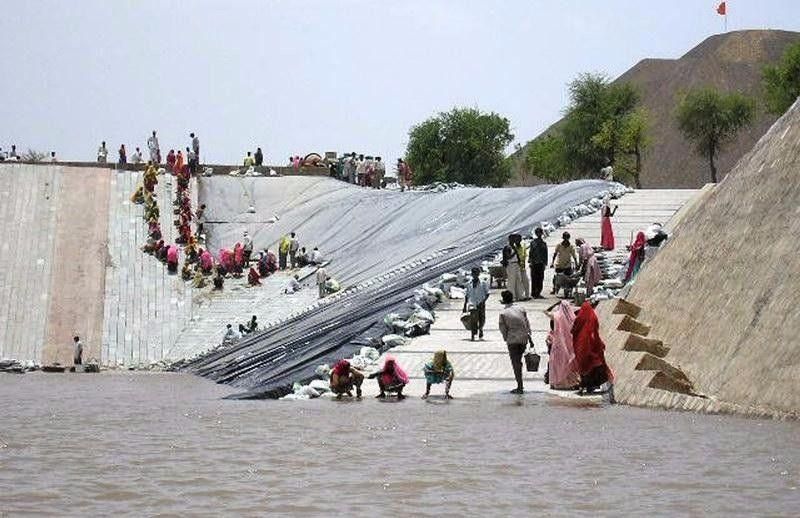 Rainwater harvesting
To address the major water crisis in the desert state of Rajasthan, India, the International Sri Deep Madhavananda Ashram Fellowship has launched a Desert Rainwater Harvesting initiative.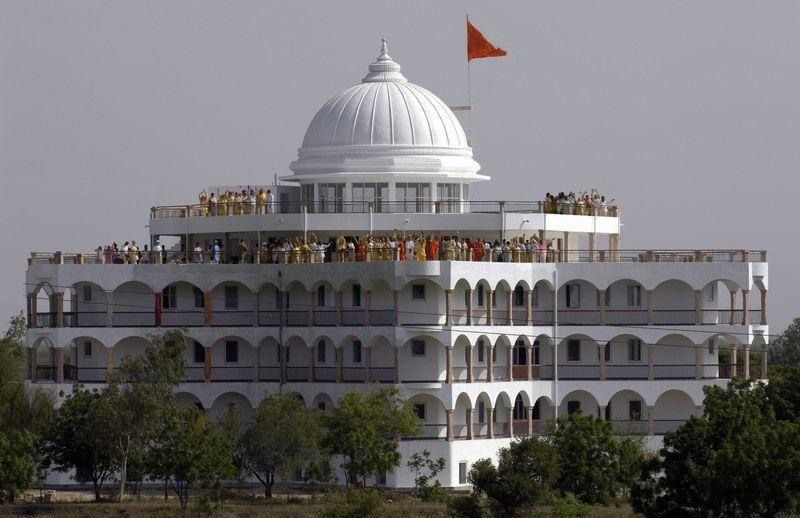 Healthcare
The "Sri Swami Madhavananda Hospital" at Jadan Ashram in the Pali district of Rajasthan, India, serves as a naturopathic and allopathic hospital since there is no other professional hospital in the 30 km area of the Ashram. This will provide residential health care to neighboring districts.